.: The Stamp Album Tarot :.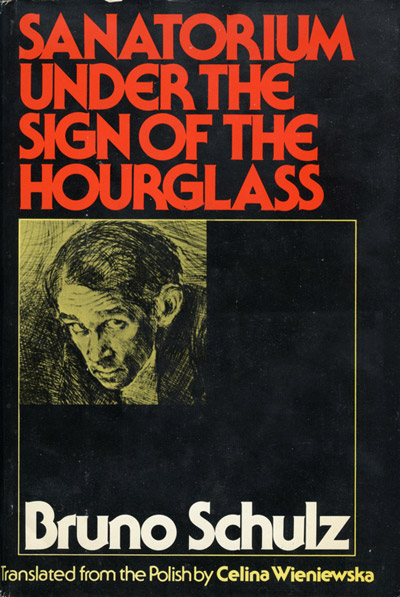 In Sanatorium Under the Sign of the Hourglass, Bruno Schulz explains how a stamp album is an occult guidebook to the universe:
"Where is truth to shelter, where is it to find asylum if not in a place where nobody is looking for it: . . . stamp albums?"
"In [the stamp album] were strange abbreviations and formulae, recipes for civilizations, handy amulets that allowed one to hold his thumb and finger between the essence of climates and provinces. These were bank drafts on empires and republics, on archipelagoes and continents. Emperors and usurpers, conquerers and dictators could not possess anything greater."
The stamp album is a "march-past of creation," a "parade of countries, shining processions" swarming with "a gypsy babble of entangled lettering."
"It is then that the revelation took place: the vision of the fiery beauty of the world suddenly appeared, the secret message of good tidings, the special announcement of the limitless possibilities of being. Bright, fierce, and breathtaking horizons opened wide, the world trembled and shook in its joints, learning dangerously, threatening to break out from its rules and habits. . . . You opened before me that stamp album, you allowed me to cast a look on its glimmering colors, on the pages that shed their treasures, one after another, ever more glaring and more frightening. Who will hold it against me that I stood blinded, weak with emotion, and that tears flowed from my eyes? What a dazzling relativism, what a Copernican deed, what flux of all categories and concepts! Oh God, so there were uncounted varieties of existence, so your world was indeed vast and infinite! This was more than I had ever imagined in my boldest of dreams . . . that the world was immeasurable in its variety!"
This little stamp album was "the book of truth and splendor. I opened it, and the glamour of colorful worlds, of becalmed spaces, spread before me. God walked through it, page after page, pulling behind Him a train woven from all the zones and climates. Canada, Honduras, Nicaragua, Abracadabra, Hipporabundia . . . I at last understood you, Oh God. These were the disguises for your riches, these were the first random words that came to your mind. You reached unto your pocket and showed me, like a handful of marbles, the possibilities that your world contained."
"No Mexico is final . . . it is a point of passage which the world will cross . . .; beyond each Mexico there opens another, even brighter one, a Mexico of super-colors and hyper-aromas."
"Supporting my reasoning with the evidence of stamps . . . I reached such revealing conclusions that I myself was amazed by the perspectives that opened up."
---
Deck Imagery - Major Arcana (with alternates)
Fool

Magician 1

Magician 2

High Priestess 1

High Priestess 2

Empress

Emperor

Hierophant

Lovers

Chariot

Strength

Hermit 1

Hermit 2

Wheel of Fortune

Justice

Hanged Man

Death

Temperance

Devil 1

Devil 2

Tower

Star 1

Star 2

Moon 1

Moon 2

Sun

Judgment

World 1

World 2

World 3
---
Deck Imagery - Select Minor Arcana
Ace of Cups

Ace of Swords

Two of Swords 1

Two of Swords 2

Three of Cups

Three of Wands

Four of Wands

Page of Swords

Knight of Cups

Queen of Swords

King of Cups

Knight of Swords 1

Knight of Swords 2

Knight of Wands
---
Optional Postmark Messages
Ease the Load

Say It Better

Dog Profile

Jubilee

Long Live

Eclipse

Service

Concentric Circles

20 equals 20
---
An eccentric lexicographer and scholar, Craig Conley is author of the Tarot of Portmeirion, Magic Words: A Dictionary (Weiser Books) and One-Letter Words: A Dictionary (HarperCollins). His website is OneLetterWords.com.
~ ~ ~